By Anish Pillai
QTP Basic Stuff
QTP/UFT – How to download Product Availability Matrix from HP website
Posted under
This article is an updated version of a previous article on QTP product availability matrix (PAM). This article underlines the steps which you need to follow to download the product availability matrix PDFs for all the QTP/UFT versions provided by HP. (If you are not aware about this document or its usefulness, I would suggest you to read this article – QTP product availability matrix and its usefulness)
Prerequisite for downloading PAM from HP website
The only prerequisite for downloading PAM, or for that matter anything else from HP website is that you need to have HP Passport login credentials.
Downloading PAM from HP Website
You can either check the video given below or you can follow the steps mentioned after the video to download QTP product availability matrix PDFs.




Step 1) Open the following link – http://support.openview.hp.com/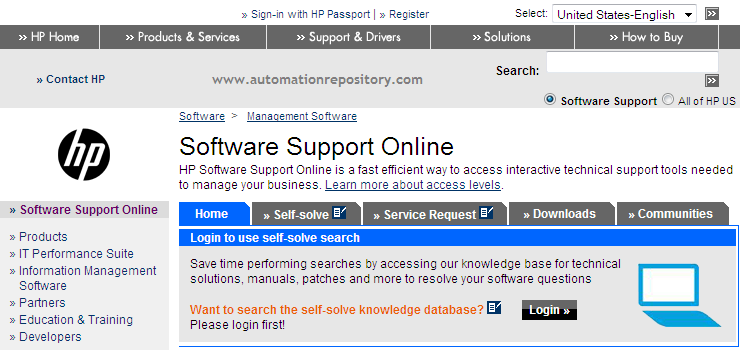 Step 2) Click on "Sign-in with HP Passport" link at the top of the page.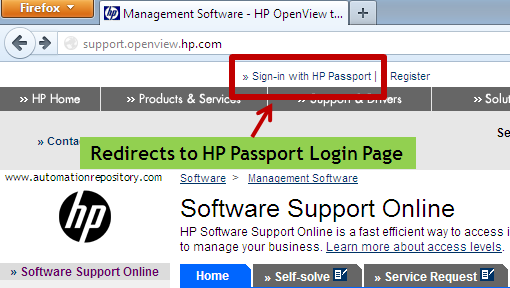 Step 3) Enter your user id and password. And sign-in to the portal. You would be redirected back to the starting page.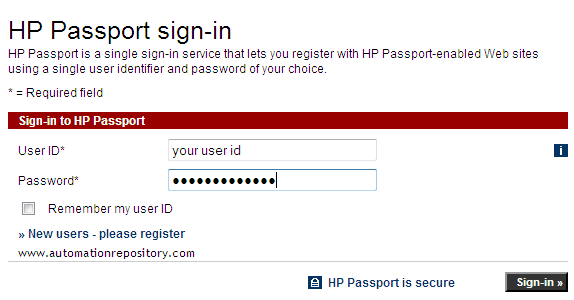 Step 4) From the main page, click on Downloads tab.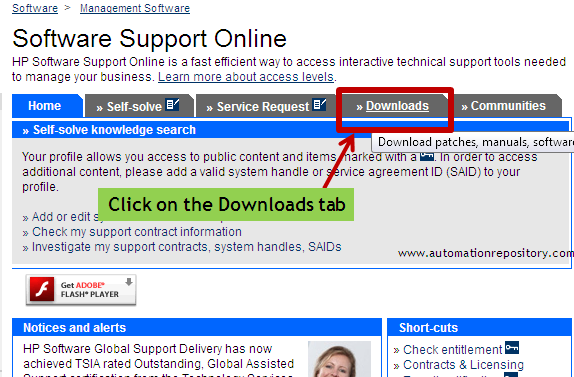 Step 5) Now, click on the Product Manuals section.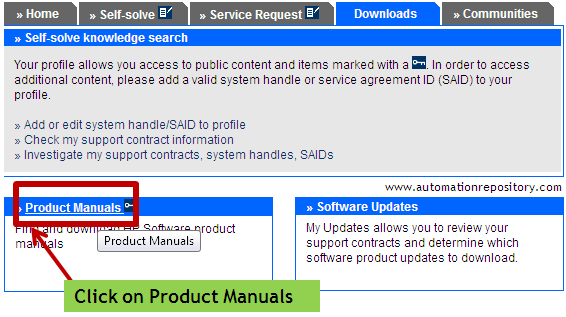 Step 6) From the Product Manuals page, select the product, the product version and operating system as shown in the below figure. Once you have selected all the values, click on Search button given at the bottom of the page.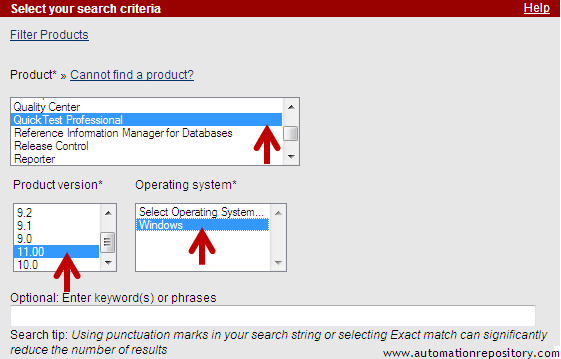 Step 7) The search results would display all the manual for that QTP version. One of the manuals would be the latest product availability matrix pdf.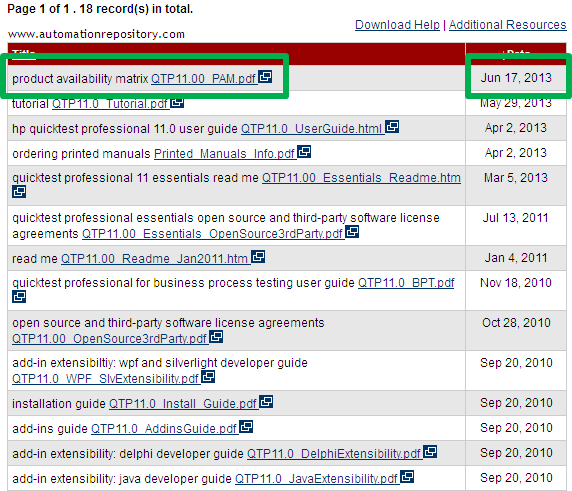 From the above image, you can see that the latest version of the PAM is from Jun 17, 2013. (This PAM file would contain information about all the patches that have been made available for the QTP version till that date).
It's always advisable that you download the PAM from the HP website rather than downloading it from any forum or website. This because there are more chances of you finding the updated PAM (with latest patch information) from the HP website. Try it out and let us know if you face any issues while downloading it.
Interested in more articles on QTP? Join our blog to get new articles delivered directly in your inbox.
For QTP Tutorials, you can visit our QTP Tutorials page. You can also visit our Download Page to view all the downloadable content.