QTP Tutorials
UFT/QTP Tutorial update – Currently 30+ detailed articles. We are constantly updating this list by adding new articles.
This page lists down detailed and information rich UFT (formerly QTP) Tutorials for beginners as well as experienced users of UFT. If you are a beginner, it is advised that you go through the articles one after the other as mentioned in the list. So let's get started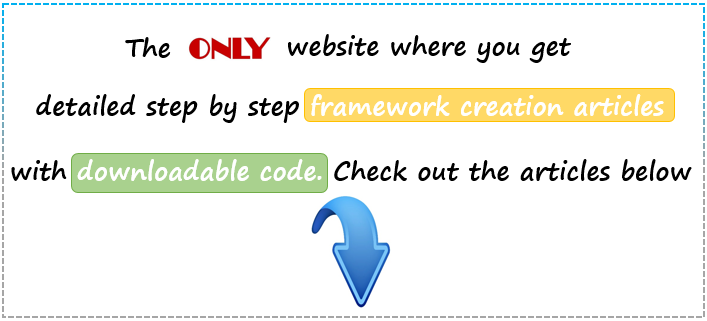 UFT/QTP Tutorials for Beginners
1. What Basic Concepts should you Know!!! – The Checklist lists out the concepts that you should learn as part of your basic training of QTP.

2. Test Automation and QTP – The ZeroTH Step (PPT): provides a basic idea about what you would be doing as part of test automation and how QTP will assist you to do that work.

3. Getting Started with QTP : General Introduction: Here in this article, you would see what QTP is all about and what you do with it.

4. Before starting with automation of any application, you should try to find out if Your Application is a Good Candidate for QTP Automation?

5. Download UFT 12.5 Trial Version from HP if you have not already done so.

6. VBScript Tutorials
7. Common Inbuilt Functions that you will use in QTP.
8. Descriptive Programming in QTP
Advanced UFT/QTP Tutorials
9. QTP Framework Tutorials
[We would soon come up with detailed articles for each of these concepts. Till that time, we have provided the list of concepts that you should go through as part of your QTP Basics Training. This would ensure that you do not miss out on important concepts.]
In case you have any queries regarding any of the topics covered above, please feel free to contact me using the comments section. You can also directly email me using Contact Me link.
You can join our blog to get new articles and UFT Tutorials delivered directly in your inbox.
You can also check the Archives page to view the list of all our articles.