Posted under
The latest version of HP UFT 12.52 (Unified Functional Testing), formerly QuickTest Professional (QTP), can be downloaded from HP website. As with the previous versions of UFT, the trial version is available for use for 30 days.
UFT 12.52 Installation Packages
HP provides the following 2 installation packages for UFT 12.52 –
a) Full Installation Package (Size 2.3 GB) which contains –
– UFT Add-in for ALM
– Run Results Viewer
– License Server Setup
– Setup programs for Extensibility Accelerator, the Extensibility SDKs, and the Web 2.0 add-ins
b) Compressed UFT Installation Package (Size 916 MB) which installs the same features as the UFT installation setup program but does not include options to perform independent installations of the Unified Functional Testing Add-in for the ALM, the Run Results Viewer, Extensibility SDKs, or the License Server.
Steps to Download UFT 12.52 from HP website
1) Open UFT 12.52 download link. You will see a page as shown in the below screenshot.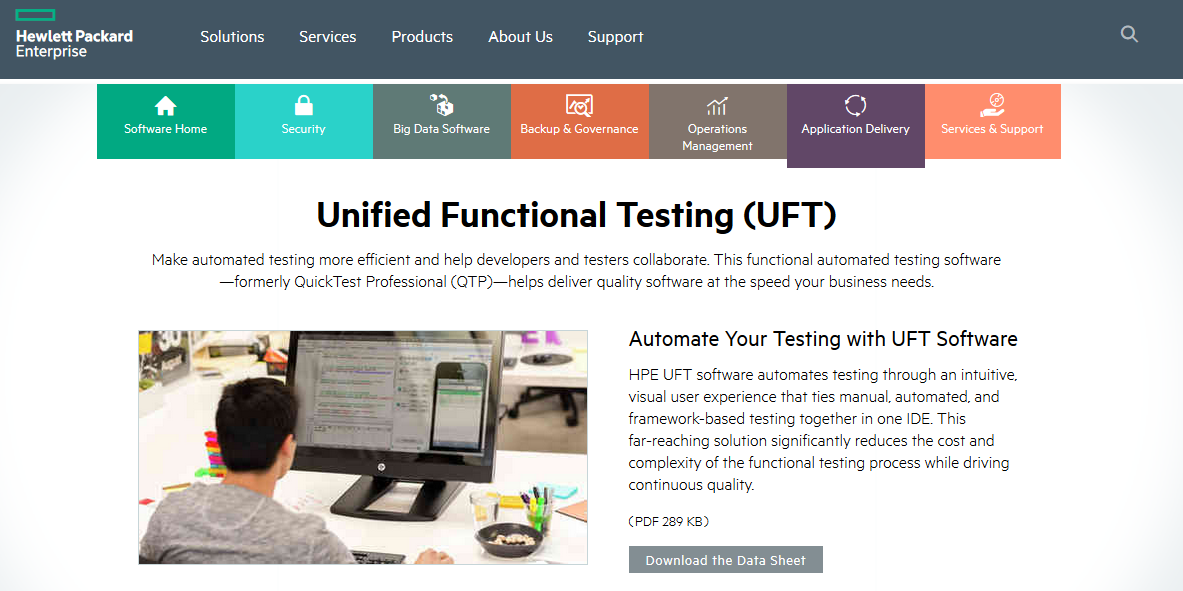 2) Scroll down a bit where you will see the 'Download Now' button.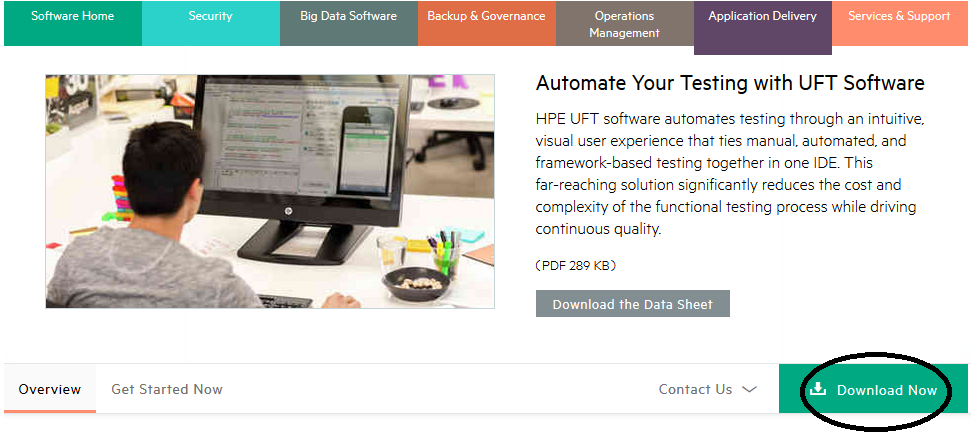 3) Click on 'Download Now' button. You will be taken to the sign-up page.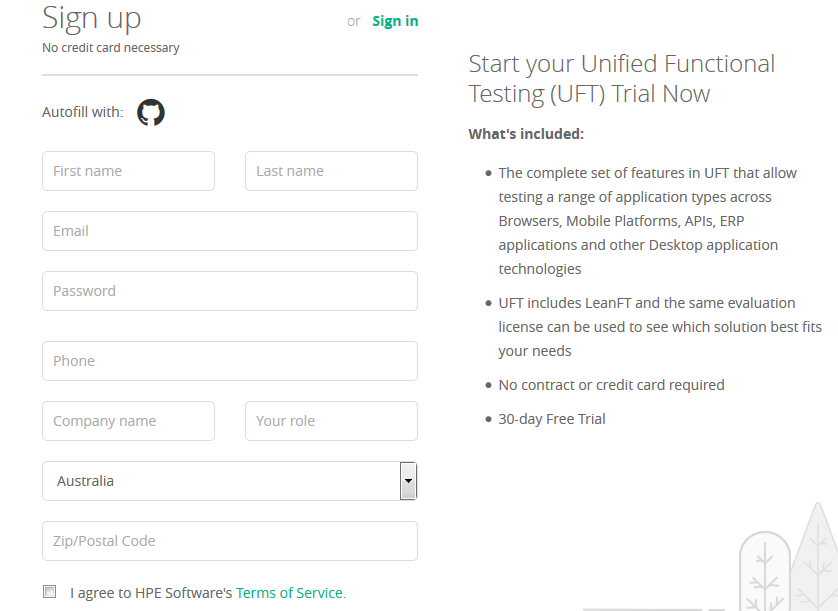 4) Fill up the form and click on 'Sign Up' button. You will see the below message.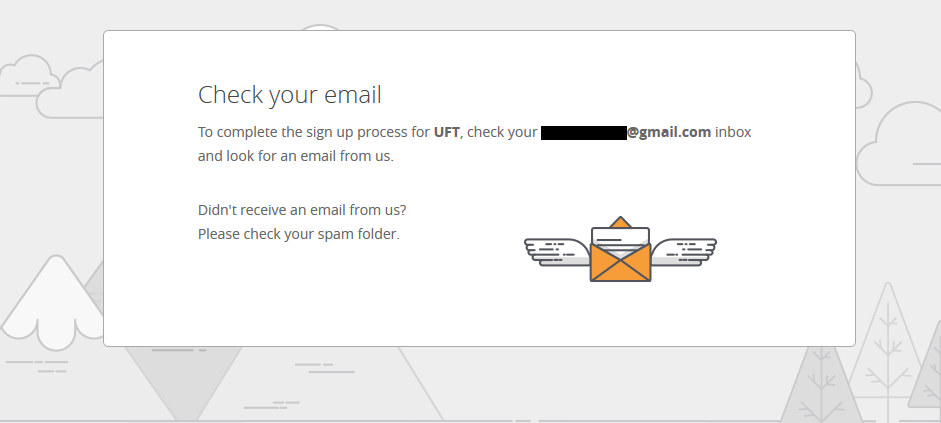 5) Open your email account and search for the email from HP. Click on 'Confirm Email' link. Your email will be confirmed and you will be navigated to HP Enterprise login page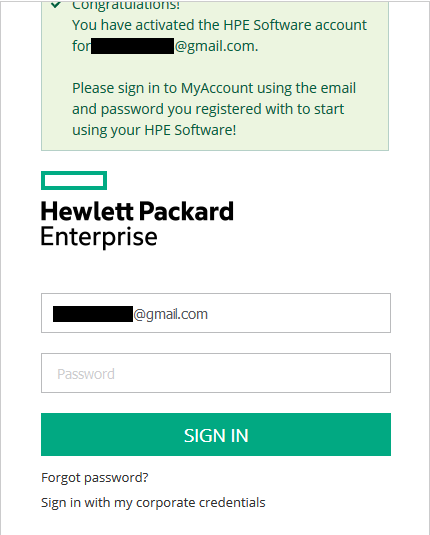 6) Login with your account details. You will see that UFT has been added to your product lists.



7) Click on 'Download' button. You will now be taken to a new page which gives you two different UFT packages – a) Full package & b) Compressed package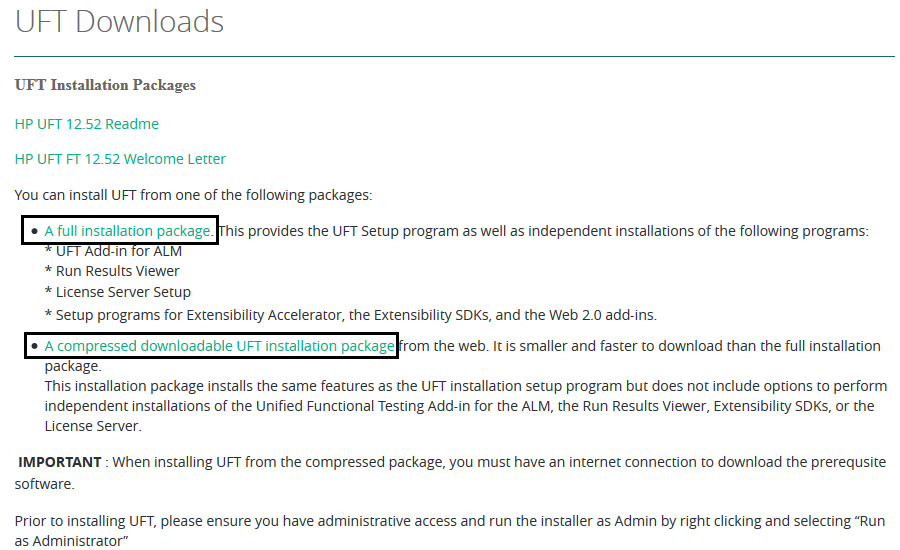 8) Click on any of the above links to start the download process on your machine.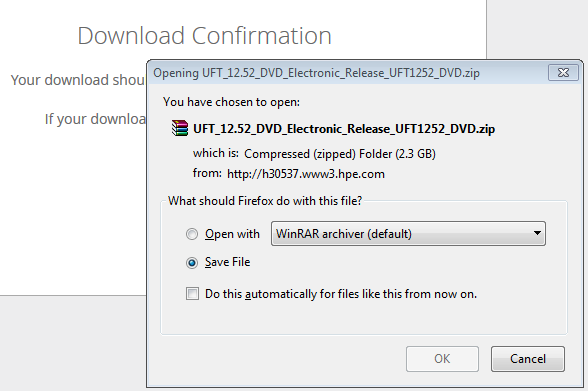 In case you face any issues while downloading UFT 12.52, please feel free to contact us using email or using the comments section.
Interested in more new articles on HP UFT 12.52? Join our blog to get new articles delivered directly in your inbox.
For more QTP Tutorials, you can visit our QTP Tutorials page. You can also visit our Download Page to view all the downloadable content.